Florida LED Dance Floors is located in Clearwater, FL. We specialize in creating exceptional experiences from the ground up through the use of 3D Mirror LED Dance Floors! We currently cover all of the Tampa Bay area, South Florida tri-county region, and Latin America.
Working with us is easy. We dedicate time to brainstorming and creating the best look for your event while sharing all our ideas with you. We use 3-Dimensional programs and Photoshop to show you exactly what your space will become!
Our passion is to bring your wildest ideas to life through stunning visual and experiential presentation tools. Our mission? To create and produce experiential events that capture and engage audiences in a memorable, multi-dimensional style while meeting time and budget requirements.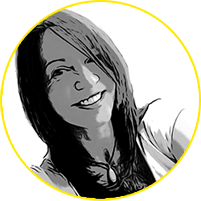 Introducing Catalina Banchero, Our Executive Producer

(and Resident Dance Floor Queen)
An Advertising executive with 20+ years of experience in the industry, Catalina has produced over 300 TV spots and events in various multicultural markets. She provides an endless source of valuable inputs for the creative and production departments.
Through her precise attention to detail and creative imagination, we follow her guidance to create a unique experience for every single client event we are hired for. She inspires us daily, and her experience in the field helps us to transform any kind of event—from the small, intimate birthday party to the outrageous New Year's bash!