Need to Rent an LED Dance Floor in Tampa?
Florida LED Dance Floors specializes in creating multi-dimensional, memorable experiences for events of all sizes! We provide LED dance floor rentals to Tampa, FL and surrounding areas, including South Florida and parts of Latin America. 
Working with us is easy. The Florida LED Dance Floors team is dedicated to bringing your event concept to life while sharing our ideas with you! From intimate weddings to elaborate events, let us show you what we're made of. 
Find out what events our LED dance floor rentals are perfect for here! 
LED Dance Floors for Parties & Special Events in Tampa
Ready to take your event in Tampa to the next level? An LED dance floor rental will transform it from fun to fantastic! Whether you're planning a small, intimate birthday bash or an outrageous New Year's party, make a lasting impression on guests with an LED dance floor.
We provide rental options for all types of events, including:
Corporate events

Grand openings

Showrooms

Fashion shows

Anniversaries

Reunions

Birthday parties, mitzvahs, and quinceañeras

Graduation parties

School dance and formals

Themed parties
Whether you're organizing a corporate event, reunion, or fashion show, we'll configure and install any LED dance floor to match your specific size requirements. Additionally, our LED dance floors are an eco-friendly option for venues of all sizes, large or small! 
Wedding Dance Floor Rentals in Tampa
Looking for a wedding dance floor rental? Our light up dance floors are sure to make an impression on family and friends! We can display colors or different textures to match the theme of your wedding. 
Florida LED Dance Floors is the only rental company in Tampa Bay that offers the 3D Infinity Mirror LED dance floor! 3D dance floors create the illusion of a lighted tunnel and can be synced to the beat of the music. We can also display any color imaginable! 
LED rentals have low-power consumption, making them eco-friendly, and can be assembled in 45 minutes.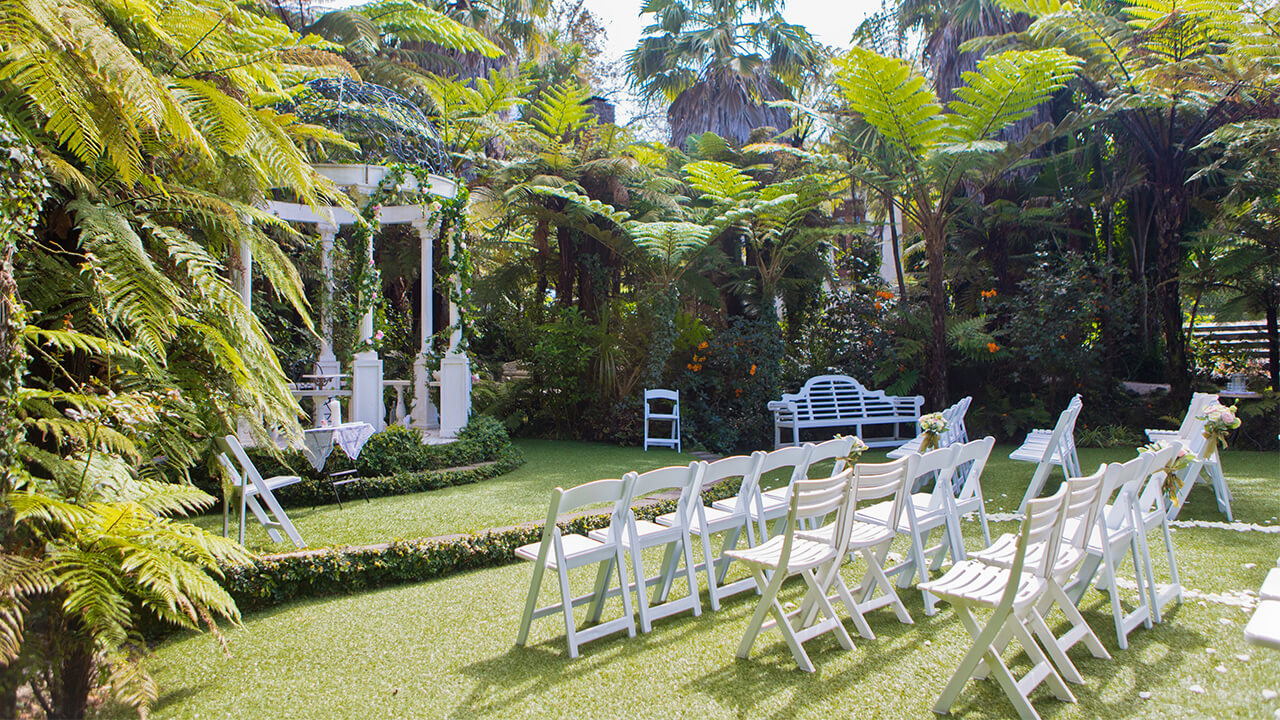 Tampa Outdoor Wedding Dance Floor Rental
Planning an outdoor wedding in Tampa? Perfect! Our LED dance floor rentals are water-resistant, which makes them great for outside use or a busy wedding — especially with Tampa's light afternoon showers. 
However, certain restrictions apply. We will not operate our floors in wet conditions or on grass surfaces. If rain is expected on your wedding day, our team will promptly move the dance floor indoors.
Why Rent With Florida LED Dance Floors?
At Florida LED Dance Floors, we're passionate about engaging audiences at events, large or small! We'll use 3-D programs and Photoshop to show you exactly what your space will become while meeting time and budget requirements. 
Our Executive Producer, Catalina Banchero, is an asset to production departments throughout the advertising industry. With her creative imagination and 20+ years of experience, she provides an endless source of input to the Florida LED Dance Floors team. Our designers and technicians look to her to create unforgettable presentations for any kind of event we're hired for.  
LED Dance Floor Rental FAQs
What Size Dance Floor Do I Need? 
If you're renting an LED dance floor you'll need to know what size dance floor you need. 
In general, you want to have about 4.5ft² for each guest, or 9ft² for couples. For example, if you're renting an LED dance floor for an event with 100 guests, you should expect 50 people or 25 couples to be on the dance floor at a time. If this was the case, you'd need a 16' x 16' foot rental. 
The maximum size for Florida LED Dance Floor's 3D Infinity Mirror LED dance floors is 26' x 26'. However, we can install custom sizes to meet your specific dimensions. 
How Much Does an LED Dance Floor Rental Cost? 
There isn't a set cost for LED dance floor rentals. 
The cost depends on the size of the floor and is generally around $7-8 per square foot. You should be able to estimate how much an LED dance floor rental will cost depending on the square footage of your event space or the number of guests. 
At Florida LED Dance Floors, our rental prices include...
16' x 16' - $2,500 / 256 ft² / up to 100 guests

20' x 20' - $3,800 / 400 ft² / up to 150 guests
If you have a specific budget, let us know! Our team will work with you to configure a custom dance floor rental that meets your size and budget requirements. 
Where Are You Based and What Areas Do You Cover? 
Florida LED Dance Floors is based in Clearwater, FL. We currently cover all of the Tampa Bay area and South Florida's Tri-County region including Sarasota, Miami, Naples, and Orlando. In addition to Florida, we also service Latin America. 
Can You Put an LED Dance Floor on Grass? 
No, we don't recommend installing an LED dance floor on grass. While LED dance floors have a solid base, they should be placed on a hard, flat surface like dirt, gravel, or sand. Florida LED Dance Floors will not operate dance floor rentals on grass to prevent damaging it.