Planning an Event in Clearwater, FL?
When it comes to entertaining guests, LED dance floors are a great option. From birthday parties to wedding receptions, count on Florida LED Dance Floors to exceed your rental expectations. 
As a locally-owned and operated business, we're always looking for new ways to make our client's wildest dreams a reality! Find out how we can support you and your upcoming event here.
LED Dance Floors for Events & Parties in Clearwater
If you're looking for a way to get guests out of their seats, adding an LED dance floor to the mix is sure to do the trick. LED rentals are a fantastic way to entertain guests of all ages! 
Florida LED Dance Floors specializes in event and party rentals. From graduations to corporate events and grand openings, elevate your party with an LED dance floor. LED rentals are great for all types of events, including: 
School dances and formals

Graduation parties 

Reunions 

Birthday parties

Quinceañeras

Mitzvahs 

Themed parties

Fashion shows 

Showrooms

Corporate events

Grand openings 
Wedding Dance Floor Rentals in Clearwater
Your wedding is one of the biggest days of your life — celebrate in style with an LED dance floor! Our brightly-colored, customizable rentals will help make your Clearwater ceremony one friends and family will never forget. 
Whether you're planning an engagement party or an outdoor reception, wedding LED rentals are a convenient, inexpensive way to celebrate. Plus, we'll take care of everything — from transport to set up and take-down. 
3D Infinity Mirror LED Dance Floor
Florida LED Dance Floors is pleased to offer the 3D Infinity Mirror LED dance floor among our rental options — not to mention, we're the only company in the Tampa Bay area that has them! 
3D LED Floors come in different sizes and are a great way to fill space at your venue. Additionally, our floors can change colors and flash to the beat of your music. 
LED dance floors consume a low amount of power, which makes them great for all types of indoor and outdoor venues. Rentals are also less than 3" tall with magnetic connections, on the sides, for assembly in 45 minutes or less!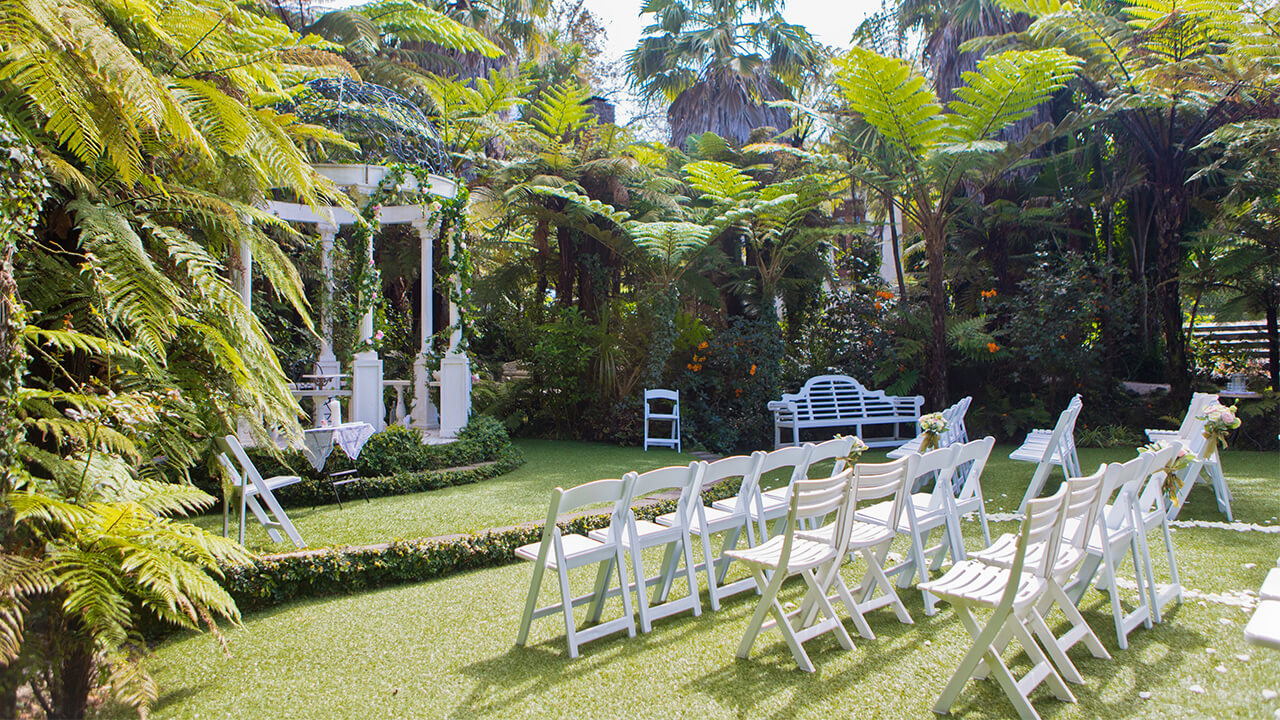 Outdoor LED Dance Floor Rentals
If you're throwing an event outside — whether it's an outdoor wedding or party — you may need some waterproof rental equipment! Our LED dance floor rentals are water-resistant, which makes them perfect for busy parties where messes and spills are inevitable. 
However, certain restrictions apply. We will not operate our floors in wet conditions or on grass surfaces. Dance floor rentals require a hard, flat surface. 
At Florida LED Dance Floors, we know how unpredictable Florida weather can be. If we're expecting rain, moving indoors won't be an issue.
LED Dance Floor Rental FAQs
How Do I Rent an LED Dance Floor?
Call or email us to let us know the size of your venue and how many guests you're having. After sending you a FREE quote, we'll create a 3D image of how your rental will look in your space. 
With our years of experience and talented designers, we're pleased to offer unique dance floor options for every single one of our clients. We can also help with event planning and put you in touch with other local vendors. 
What Size Dance Floor Do I Need?
What size dance floor you'll need depends on your guest list. We recommend having at least 4.5 square feet between guests and 9 square feet for couples.
 For example, if you're throwing an event with 150 guests, you can expect 75 people to be on the dance floor at a time; this would call for a 20' x 20' LED dance floor. 
Your requirements may vary depending on the type of event and available space. Contact us today for questions about dance floor sizes. We can provide recommendations that are specific to your event. 
How Much Does an LED Dance Floor Rental Cost?
Once you know the dance floor size, you can calculate how much the rental will cost. At Florida LED Dance Floors, our dance floor rental costs are based on square footage. For example, some of our most popular sizes and prices include
16' x 16' for $2,500 (up to 100 guests) 

20' x 20' for $3,800 (up to 150 guests) 
How Far in Advance Should I Rent an LED Dance Floor?
While every event is different, we typically recommend renting your dance floor at least a few months in advance. Our turnaround time is pretty quick, but if we have to go outside the Tampa Bay area, we'll need an extra month or two's notice. Check out our guide about how far in advance to rent for more specific timelines.